Simulation of movable
elastic or rigid bodies...
Investigation ve resolving the operation of
moving system is carried out.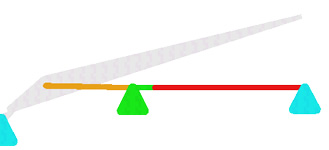 Advanced Engineering > Structural Analyses
Mechanism Simulation Analyses
Motion simulation analyses should be applied to the mechanism simulations of the moving systems to investigate whether system is operating normally or not.
Therefore, the design and the analysis of the system components can be done.



21.11.2011
We are participating to Abaqus Turkey Users Meeting.

Abaqus Turkey Users Meeting, of which Mesh Engineering & Software Co. is a regular participant, is going to be held on 17th-18th November 2011 in Istanbul Byotell. Details. >>